Find A Dentist To Stop Bad Breath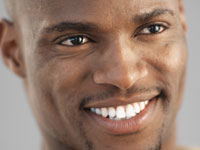 Bad breath, or halitosis, is a signal that something is not right inside your mouth. It may be as simple as the need to pay more attention to your daily oral hygiene, or it may indicate tooth decay, gum disease, or another medical or dental health problem. Whichever it is, bad breath is a red flag: take another look at your mouth!
Commercial products claim they will make your breath fresher, but the only way to make sure your breath permanently fresh is to practice good oral hygiene. In fact, too many breath mints and hard candies with sugar will lead to tooth decay. If you are constantly using breath mints, breath sprays, or mouth rinses in an effort to cover up your bad breath, realize that you may have a medical or dental care problem that needs addressing.
There are a number of reasons you may experience a bad taste in your mouth, and even be able to smell your own breath. Food may be lodged between your teeth if you are not brushing at least twice daily and flossing regularly. Food particles can be very tiny and can wedge themselves between teeth and below the gum line.
Brushing after meals is important and flossing is imperative to get at the particles that the brush can't reach. Brush your tongue or use a tongue scraper, even if it feels odd at first. Bacteria collects on the tongue and can contribute to bad breath. If you wear removable dentures, take them out at night and clean them thoroughly before you wear them again.
If you neglect your daily hygiene over time, bad breath can become a symptom of more serious dental health problems. Teeth that are not cleaned properly become a place for bacteria to reside as food particles stay in your mouth and decay. Bacteria attack your teeth and gums and cause cavities and gum disease. If this is happening, gum disease will cause an unpleasant odor.
If you are brushing and flossing on a regular basis, but are still experiencing bad breath, you may have teeth that are crooked or crowded, and it may be hard for you to clean between them. If you wear dentures that do not fit properly, they may be trapping food or irritating your mouth. Your bad breath is may be caused by another medical problem: drainage from your sinuses, gastrointestinal problems, kidney or liver problems, or other medical conditions.
Here's what you can do to investigate on your own. Write down what you're eating and notice whether your breath smells bad because of certain foods. Garlic and onions actually cause odor, but the odor is coming from your lungs as you breathe, not from your mouth itself. The odor from these foods is temporary, and will be gone once the food is out of your bloodstream.
Are you dieting? Hunger can contribute to bad breath, because of the chemical changes as your body turns fat and protein into the energy it needs. Are you taking prescription or over-the-counter medications? Add these to the record of what you're eating to see whether there's a relationship between your medications and your bad breath. And don't forget to tell your dentist if there's been a change in your overall health since your last visit.
Are you suffering from dry mouth? Saliva provides constant rinsing in your mouth and washes away food particles. Your dentist may recommend more liquids, or sugarless candy to stimulate natural saliva, and perhaps some of the commercial products that are available to combat dry mouth.
If bad breath continues after you have done your best job of regular brushing and flossing, go see your dental care professional. He or she can tell you whether the odor is caused by an oral problem; if it is not, then your dentist will suggest you see your doctor for a physical check-up.
Regular dental check-ups with a dentistry professional will help keep your mouth healthy and working well. Your dentist can stop problems before they cause trouble, including problems that cause bad breath.
By Brian J. Gray, DDS, MAGD, FICO
The Effects Of Aging And Tooth Loss On The Mouth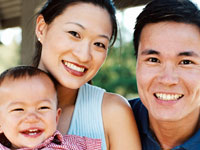 Tooth loss is not part of the normal aging process. In fact, tooth loss is declining among older adults. Aging is not a general of cause oral diseases, according to dentists and other dentistry professionals, yet oral diseases such as tooth loss are more prevalent with age due to changes in the oral soft tissues, a depression of the immune system, an increase in the number of systemic diseases, a decreased ability to perform adequate oral hygiene and self dental care secondary to stroke, arthritis, Parkinson's disease, dementia, or Alzheimer's disease, and dry mouth due to greater use of prescription and over-the-counter medications.
With age, teeth become less white and more brittle; however, oral hygiene habits and use of tobacco, coffee, and tea also will affect tooth color. Teeth also can darken or yellow due to the thickening of the underlying tooth structure (dentin). Brittle teeth tend to be susceptible to cracks, fractures, and shearing. Over the years, the enamel layer (outer tooth layer) is subjected to wear due to chewing, grinding, and ingestion of acidic foods. In severe cases, the enamel is completely worn away and the underlying dentin is worn down as well. Inside the tooth (pulp), the number of blood vessels and cells decrease and fibroses increase with age; thus, capacity to respond to trauma may also decrease.
The fiber content and number of blood vessels of the periodontal (gum) tissues decrease with age. However, periodontal disease represents a pathologic or disease change and is not due to just age. The loss of bone and gum attachment (receded gums) associated with periodontal disease is collective and therefore greater in older adults. An outcome of periodontal disease is exposed root surfaces. Exposure of the root in older people probably gave rise to the term "long in tooth". Oral hygiene practices and certain medications affect the health of gum tissue. Receded gums and exposed root surfaces put older adults at high risk for dental decay (caries) on the relatively soft root surfaces. Dental caries on root surfaces is a disease that is common among older adults. Dry mouth and a diet high in sugars and fermentable carbohydrates greatly increase the risk for root caries. Dental caries are a major cause of tooth loss in older adults.
Studies show some reduced chewing effectiveness, decreased tongue strength, and increased swallowing time with age; however, the studies do not indicate that there is any real change in the ability to swallow with age.
The number of cells that produce saliva decrease with age. However, healthy, unmedicated older adults do not have reduced saliva flow. This is because the salivary glands have a high reserve capacity. Usually when a decrease in saliva flow is noted, it is associated with medication use, illness, medical conditions, or their treatment.
The number of taste buds do not appear to change with older age; thus, the ability to taste does not change significantly with age. However, smell decreases with age. Since the ability to taste is closely related to smell, taste perception may be altered in older adults.
Soft tissues of the mouth become thinner and lose elasticity with age and promote tooth loss. Soft tissue lesions are more common in older adults. Chronic inflammation such as candidiasis (fungus growth) and denture irritation also occurs more often. Wound healing is decreased due to reduced vascularity (blood flow to the area) and immune response with age.
Oral and oropharyngeal cancer is the most serious disease associated with age. Oral and oropharyngeal cancer lesions usually are not painful. Oral and pharyngeal cancer may appear as a red or white patch, a sore or ulceration, or a lump or bump that does not heal within two weeks. Swollen lymph nodes of the neck, difficulty swallowing and speaking, and voice changes also may be signs and symptoms of oral and oropharyngeal cancer. The risk for oral and oral pharyngeal cancer increases with age, use of all forms of tobacco, frequent alcohol use, and exposure to sunlight (for lip cancer). See a dentist if any signs or symptoms of oral and pharyngeal cancer are present.
By Denise J. Fedele, DMD, MS