Dental Emergencies and First Aid Procedures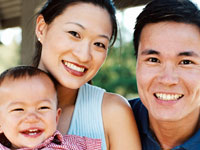 The following first aid procedures are important steps for handling dental emergencies or facial injuries. They provide temporary relief and help in their proper repair or healing. As with any injury, always follow up with personal care from your dentist or physician.
Bitten Tongue/Cut Lip
Clean gently with a cloth. Apply cold compresses to reduce swelling. If bleeding is severe, go to an emergency services provider. After bleeding has subsided, rinse with warm salt water.
Broken Jaw (Possible)
Don't move the jaw. Secure it in place by tying a scarf, necktie, or towel around the jaw and over the top of the head. Apply cold compresses to reduce any swelling. See your dentist or emergency services provider immediately.
Broken Tooth
Rinse the mouth with warm water. Try to remove any dirt, blood, or debris from the injured area using sterile gauze or a clean cloth and warm water. Apply cold compresses on the face next to the injured tooth to reduce swelling. See the dentist immediately. Place the broken piece in a small container of whole milk.
Knocked-Out Tooth
Annually, more than two million teeth are knocked out accidentally; more than 90% of them can be saved with proper treatment.
Holding the tooth from the crown (top part), rinse off the root. Don't scrub or remove any attached tissue fragments. Gently hold the tooth in its socket. (Young children may accidentally swallow; use your judgment.) If this isn't possible, place the tooth in a cup of cold whole milk. Avoid using low fat milk, powdered milk, or milk products like yogurt. Never put the tooth in mouthwash or alcohol. Avoid scrubbing the tooth or touching the root end. Get to the dentist immediately (within 30 minutes) and take the tooth!
Objects Trapped Between Teeth
Try gliding dental floss between teeth (dental tape is often useful in removing shredded dental floss.) Sometimes tying a small knot in the floss may help, too. Avoid using any sharp or pointed objects. See a dentist if object can't be removed.
Toothache
Toothaches can result from different causes. Rinse mouth with warm water. Remove any food trapped between teeth with dental floss. Avoid applying aspirin on the tooth or gum tissues. If a cavity is suspected, insert a small cotton ball or cotton tip soaked in oil of cloves (eugenol). Do not cover a cavity with cotton if there is facial swelling or pus. See a dentist as soon as possible.
Always consult with a dentist if you have questions regarding any dental problem.
By Brian J. Gray, DDS, MAGD, FICO
Dental Waterlines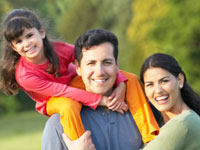 Have you heard about biofilm? Our dental office monitors it daily. Possibly you'll catch something on TV about biofilm as some sort of newly discovered health threat. It's neither, really. Here are the facts:
Most of our dental equipment is connected to long, flexible tubes that deliver water to your mouth. We call these tubes dental waterlines. Every day, fresh water rushes through them. But overnight or over the weekend, water trapped in these long tubes has the potential of being colonized by a thin layer of microorganisms.
Those microorganisms are biofilm. It's just as important we keep our waterlines free of biofilm as it is you keep your teeth free of plaque through regular brushing.
We've known about biofilm for years. Every morning, all our waterlines are cleared before the first patient arrives. Our dental chairs are equipped with check valves that make sure waterline delivery goes only one way-into the mouth and down the drain.
All this to combat a health hazard that is so far only theoretical-we have no evidence of illness related to water from a dental waterline. Even if it existed, the marginally higher bacteria counts wouldn't necessarily pose a hazard to healthy patients. Bacteria is everywhere-in drinking water, the air we breathe. Getting rid of it is the job of our immune systems.
News organizations love to discover what they believe to be health threats, because it keeps viewers tuned in. But biofilm (if it exists at all) is something we've known about and protected patients against for years.